Stuart Gutman
Williams College (Massachusetts), Bachelor of Arts, 1990
Brighton Alexander Training Centre (U.K.), 1994
Member of APTAE and AmSAT
I began having Alexander lessons in 1990 from Tessa Marwick (now co-director of Alexander Technique Centre Amsterdam) while a final year theater major at Williams College in Masachusetts. I realized immediately that I'd found a technique for overcoming  self-imposed limits, one I'd been unknowingly searching  for but didn't even know existed; more, didn't even know could exist. My own unconscious thought, postural and movement patterns had boxed me into a corner, and it would be my conscious undoing and reorganization of these patterns that would get me out of it.
The improvements I'd gained in my coordination, reactions and general state went far beyond theater training, and convinced me to develop the tools and skills I was learning in the most intensive manner possible. I trained as an Alexander teacher at the Brighton Alexander Training Centre in England from 1991-1994, under the direction of John Nicholls. Nicholls trained with and later assisted Walter Carrington at the Constructive Teaching Centre in London, the continuation of the original teacher training course founded by Alexander in 1931.
I've had private lessons from first generation teachers Walter Carrington, Peggy Williams, and Elizabeth Walker, and worked with many prominent second generation teachers including Lizzie Atkinson, Anne Battye, Paul Burge, Ron Murdock, Ruth Murray and Caroline Nicholls.
I've taught the Alexander Technique since graduating in 1994, and am director of the Alexander Technique training school tat(bcn) with Emi Argemí since 2011. Apart from my private practice in Terrassa and Barcelona, I've been teaching at the Conservatori de Música in Terrassa since 2002. I've also taught at the Institut del Teatre in Barcelona (2003-2007), and given presentations and courses to a wide variety of professionals including teachers, physiotherapists, social service workers, swimmers, and performers.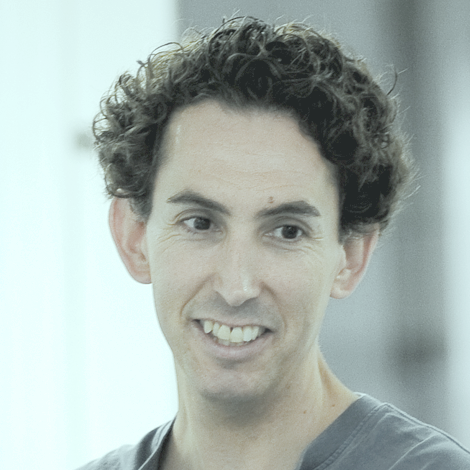 ---
Practicing the Alexander Technique for oneself and teaching it are essentially the same process (only more!), and I'm happy to be able to share the experience and benefits it has brought me.

It is a subtle yet profound psyschophysical discipline that acts on the seemingly invisible link between body and mind, and offers an endless avenue of discovery and development for anyone interested in exploring this terrain.
Emi Argemi
University of Barcelona, Philosophy and Science of Education degree, 1989
Brighton Alexander Training Centre (U.K.), 1995
Member of APTAE and STAT
After graduating with a degree in Education from the University of Barcelona and 13 years as a specialist teaching psycho-motor education in the Catalan State primary school system, my desire to research the fields of pedagogy, dance and movement led me to explore a series of bodywork techniques that were well-known in Europe though unfamiliar in Catalonia (Spain). I came into contact with the Alexander Technique, and began having weekly lessons from Nica Gimeno in 1990. After two years of lessons and visits to training courses in Paris and London, I began my Alexander teacher training in 1992 at the Brighton Alexander Training Centre in England, directed by John Nicholls.
I've worked with Walter Carrington, Peggy Williams, and Elizabeth Walker, all trained by Alexander; and many second generation teachers, including Ron Murdock, Caroline Nicholls, Steven Shaw (swimming and the AT), and Jessica Wolf (breathing and the AT). In 2009, I made a presentation at the 7th International Alexander Technique in Music Conference at the Guildhall in London called "Dealing with Stage Fright in the Consevatory: an Alexander Technique approach". In 2014, I participated in "The Embodied Mind," an intensive workshop led by Rachel Zahn researching the Alexander Technique and cognitive sciences in Berlin.
I've been teaching the Alexander Technique privately since graduating in 1995, and have taught at such centers as l'Institut del Teatre de Barcelona (Theatre University of Barcelona), l'ESMUC (Music University of Catalonia), and, from 1998, at the Professional Music Conservatory of Igualada, where I give lessons to advanced music students as well as professors. I've also introduced the Technique through courses, conferences and presentations to a wide variety of audiences.
As of September 2011, I'm involved in a challenging new project: the creation and running of a new Alexander Technique teacher training school, tat(bcn), with Stuart Gutman.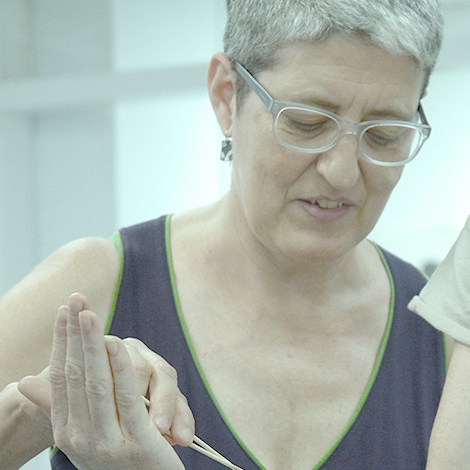 ---
As a teacher, my primary interest is the student: an individual who learns with his or her entire physical, intellectual and emotional self, through an individual process. My pedagogical task is to engage this process.

I'm convinced — through experience gained from daily practice — that we have an invaluable tool in our hands, concrete and substantial, available to anyone who wants to learn to use it.